How Eyeup Work
The Process
We pride ourselves in being professional, creative and safe in all that we do.  When you initially contact us we will discuss your requirements and the outcome you are expecting.  We will provide a quotation for the work and explain any areas where uncertainty may arise (for example due to a prolonged period of bad weather.  If you are happy with this then you give us the go ahead and we will book in the flights.
We carry out a certain amount of desk-based risk assessment work prior to flying and this is based upon the particular circumstances of each flying mission.  For this reason these costs are included within the price for your mission.
There are some rare occasions where it will be impossible for us to carry out a task due to the legalities and limitations imposed on flying in certain areas or physical circumstances.  This will become evident during our initial risk assessment process and if we cannot proceed with a particular task for some reason we will let you know as soon as possible and you will not be charged for the abortive risk assessment work.  Similarly, we accept no liability for any costs, direct or indirect, suffered as a result of our inability to proceed.
Where we are dealing directly with consumers (that is, you are an individual, not a business customer) then the Consumer Contracts Regulations will apply – giving you a right to cancel within 14 days under certain circumstances.
Once the flying work and any agreed post processing work has been completed we will provide a sample together with an invoice.  The completed work will be provided on receipt of payment either on hard copy media (memory stick, CD or similar) or through a file-sharing service.
The Equipment
If you're not interested in the technology then you can ignore this, hire Eyeup and look forward to a great service.
For those who are fascinated with this technology, Eyeup use DJI drones.  DJI are the largest manufacturer of drones in the world and we choose to use them because of the amazing range and capabilities of their craft.  We currently use the DJI Inspire 1 drone, carrying 12 or 16 megapixel cameras depending upon the application.  The 16megapixel unit offers a choice of lenses and is an incredibly capable machine but offers a shorter flight time.
Clients interested in agricultural applications may be interested to know that we can carry a payload designed to offer crop health monitoring in near infra-red wavelengths.  This payload can also be used to perform solar panel or insulation monitoring.
There are plans to increase the fleet with a smaller, Phantom model unit which will open up the ability to work safely and with minimum disturbance indoors.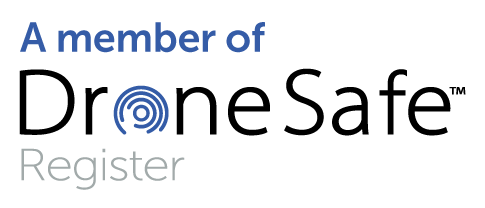 Eyeup assists CAA with development of Operator Audit Process
The "very impressive" systems developed by Eyeup have been recognised by the CAA during a recent audit.  The audit was not in response to complaints or questions over safety but at the request of the CAA which was looking for an operator it could trust to provide meaningful feedback.
Both parties found the exercise useful.  Eyeup continues to improve its methodologies even further and was able to provide useful feedback to help the system better suit the way many operators work.
You can find CAA's blog, where it explains the reasons for the need to audit by clicking below.