Eyeup Creative and Bespoke Imaging
Eyeup are working with prestige venues to produce appealing and creative aerial images of some stunning locations.  Available for sale at the venue itself either on its own or as part of a wedding or events package, these images are created to last.
Eyeup only use the highest quality printers who provide us with heavy, 360g art papers and the best quality archive pigments to provide a lifetime of viewing pleasure.  The prints can be supplied framed or unframed.  Contact us for details of the range of frames available.
If you manage a venue then please contact Eyeup for a discussion about how we can help add value to your operation and delight your clientele.
This image was produced for wedding guests to purchase for their loved ones.  There is plenty of room for the all the attendees to sign and leave messages on the mount.  At the end of the wedding, the image is mounted and presented to the happy couple as a unique gift.
Video "Establishing" Clips
Many people now desire aerial work to be included as part of an overall video presentation.  However, there can be drawbacks.  At a wedding a drone can cause a disturbance and in the worst case they don't mix well with people and alcohol!  If the weather is poor they can't fly or can only capture lacklustre video.
The solution is to point your ground videographer towards pre-shot, easily available and reasonably priced establishing shots.  These are taken when conditions are good and will show a venue at its best – across the seasons.  So you can choose your shot, buy it, and get your videographer to splice it in.  It's a really effective way to introduce viewers to an impressive venue!
Contact Eyeup if you would like us to include your venue in our itinerary.  If we can reach an agreement with the venue about onward sales then you will have the equivalent of a drone at your wedding…at a much lower cost!
Go to https://www.dsrstock.co.uk/dsr-member/grahamdeggtalktalk-net/ to view and purchase!
Customised Video Imaging
The video below was produced within a 12-hour period for a client needing some dynamic imagery for a royal opening the next day.  Eyeup took on this challenge, collecting the video and panoramic images from 7:30 in the morning, editing through the day and delivering before 5pm the same day.  We were trusted with the whole project as the centre staff had no time left for creative input.
Traditional Property Portraiture
When a property speaks for itself a traditional portrait is the perfect way to show it off.  We will work with you to understand what time of day and season makes the property really stands out.  We will then book a visit to make the most of your pride and joy.  It is this attention to detail that makes Eyeup Aerial Solutions different.
Suburban Road
Surprisingly, smaller properties may benefit from a much wider point of view.  The qualities of the neighbourhood may be just what attracts you to a place and this can be shown using stunning 180 degree panoramic views.  These images act as a real conversation piece and serve to remind you of what you love about a whole area – centring of course on your piece of it.
We take care to ensure your close neighbours are informed of the drone operation and where necessary we can carefully edit out parts of an image that are less pleasing.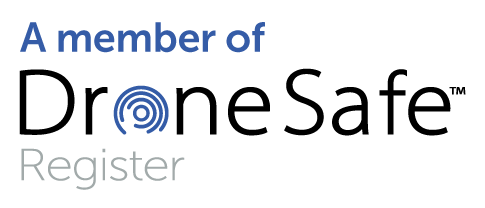 Eyeup assists CAA with development of Operator Audit Process
The "very impressive" systems developed by Eyeup have been recognised by the CAA during a recent audit.  The audit was not in response to complaints or questions over safety but at the request of the CAA which was looking for an operator it could trust to provide meaningful feedback.
Both parties found the exercise useful.  Eyeup continues to improve its methodologies even further and was able to provide useful feedback to help the system better suit the way many operators work.
You can find CAA's blog, where it explains the reasons for the need to audit by clicking below.